An RV is the best investment you can make in wheel estate! Pun intended, ha! Jokes aside, it can be challenging to choose the best motorhome for sale in Tennessee, especially with the wide range of alternatives available. However, we have a helpful suggestion that will assist you in finding the ideal fit for your 2023 adventure out on the road. Tip: take into account your travel style and budget, then filter those into the descriptions of different motorhome types, and the style that checks off the most boxes is the motorhome for you!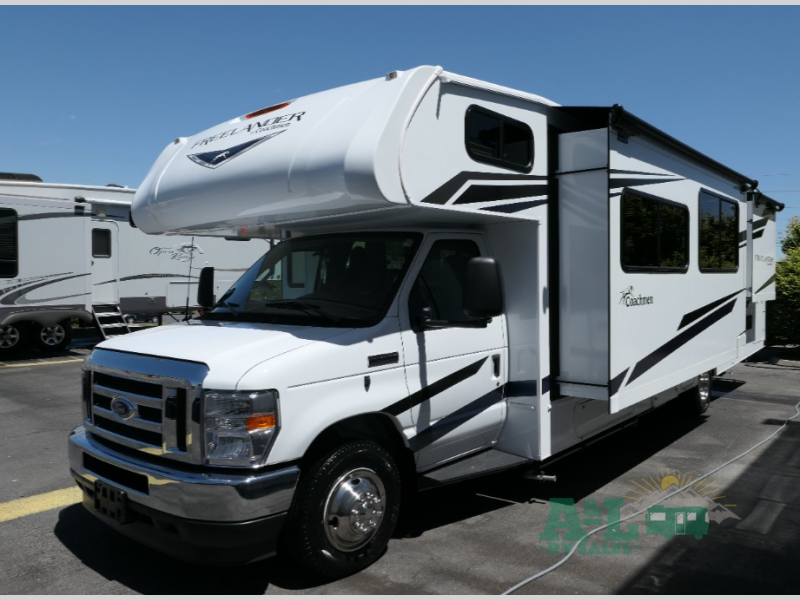 RV there yet? Almost! Check out the descriptions below and see which category your travel style falls into.
The biggest and most opulent motorhomes are Class A models, which also have the most features and conveniences. With large, walkable interiors, Class A motorhomes are ideal for friends and family hitting the open road together. Don't fret about fitting everyone inside because these motorhomes are built with roomy eat-in kitchens, spacious bathrooms, and plenty of sleeping areas, making them the perfect choice for travelers who plan on spending a lot of time on the road. Kick your feet up in the large living room, stream your favorite shows on the multiple entertainment options, and don't worry about packing lightly because there is plenty of storage. Some Class A motorhomes even come equipped with features like washer/dryer sets, fireplaces, and outdoor entertainment systems—a home on wheels, you might say.
Camper vans, also known as Class B motorhomes, are more manageable and compact than Class A motorhomes. They're often constructed on a van chassis, which makes them simpler to park and operate. They are a wonderful option for long-distance travel because they use less gasoline than larger motorhomes. Class Bs are often associated with flexibility and versatility. The comfort and convenience of this kind of motorhome would be ideal for those who prefer camping in more distant areas or who wish to experience a more minimalistic travel style.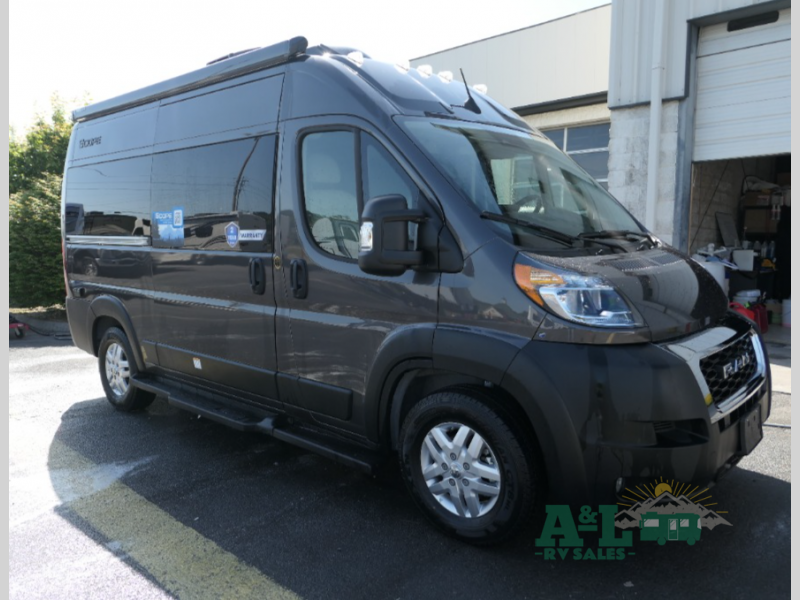 Class C motorhomes are a hybrid of Class A and Class B, meeting somewhere in the middle. These motorhomes tend to be more popular with budget-conscious travelers because you can experience all of the joys of motorhome living without breaking the bank. Class Cs typically feature a cab-over bunk area, a living area with comfortable seating, a full kitchen, and a bathroom with a shower. They offer enough space and amenities to make travelers feel at home on the road while still being small enough to provide a more mobile and robust travel experience.
Finding the best motorhome for the best adventure is something we love helping people do. Whether you come for the Forest River, Winnebago, Thor, Coachmen, or any of our other popular 2023 models, we simply can't wait to point you in the right direction to discover the freedom and adventure that awaits you!