Hi, I'm Kate.  I'm a full-time RVer, wife, mother, and writer who loves to put delicious, healthy meals on the table most nights.  If you're like me, easy meals are the best, which is why I made room in our fifth wheel for an Instant Pot/Air Fryer.  This massive kitchen device takes up a ton of space, but we use it every day, so it's well worth it.  Whether you're cooking at home or on the road, this easy camping recipe is one that you and your family will love time and time again.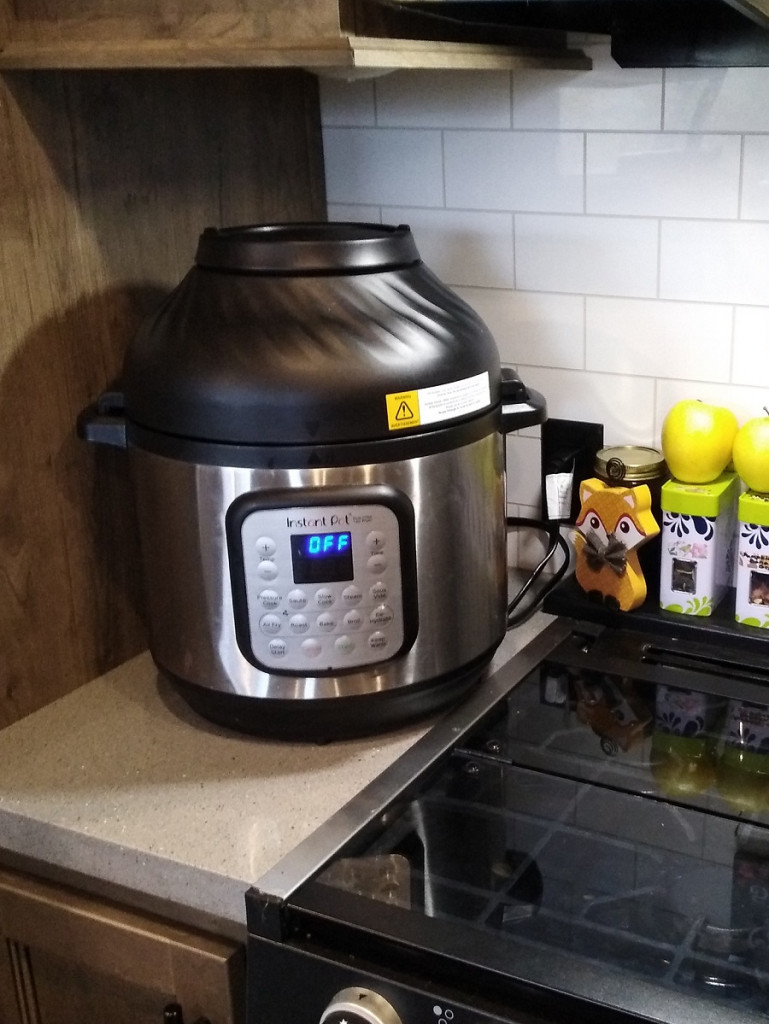 Ingredients
2 Cups Brown Rice
1 Package of Polish Kielbasa Sausage or Butterball Smoked Turkey Sausage for a lighter option (we use turkey sausage)
1 Medium Diced Onion
1 Medium Diced Green Bell Pepper
1 Medium Diced Orange Pepper
1 Medium Diced Red Pepper
2 Tbsp Cajun Seasoning
2 Cups Chicken or Vegetable Broth
2 Tbsp Olive Oil
4 Garlic Cloves
Salt and Pepper to Taste
Sour Cream for topping
Instructions:
Set the Instant Pot to Sauté, add one tbsp of oil and onion.
While the pot heats up, chop the sausage into thin slices and add to the pot.
Sauté until onion is soft and sausage is beginning to brown.
Add rice, broth, diced peppers, seasoning remaining olive oil, garlic, salt, and pepper.
Replace the lid and seal the pot.  Cook on high for 8 minutes and allow it to naturally depressurize for 10 minutes after that.
After the pot has depressurized, open it up and stir.
Serve with a dollop of sour cream.  You can even add a side of corn bread, if you like.
Tip: If you don't like spicy foods, you can make your own seasoning by combining 1 tsp smoked paprika, 1/4 tsp oregano, 1/2 tsp basil, 1 tbsp parsley, 1/2 tsp black pepper, 2 tsp garlic powder, and 2 tsp onion powder.  This seasoning mix is easier on little tongues or anyone who doesn't like the classic kick or Cajun spice.
If you need an RV to take you to your next camping destination, contact us today!