Spring is finally in the air, which means it's time to start planning your spring camping recipe for your upcoming vacation!  So, if you're ready to try out your new Starcraft Super Lite  travel trailer from A & L RV Sales, this RV with an outdoor kitchen will make it easy to enjoy these delicious and easy-to-make veggie and chicken kebabs!  Get the whole recipe below!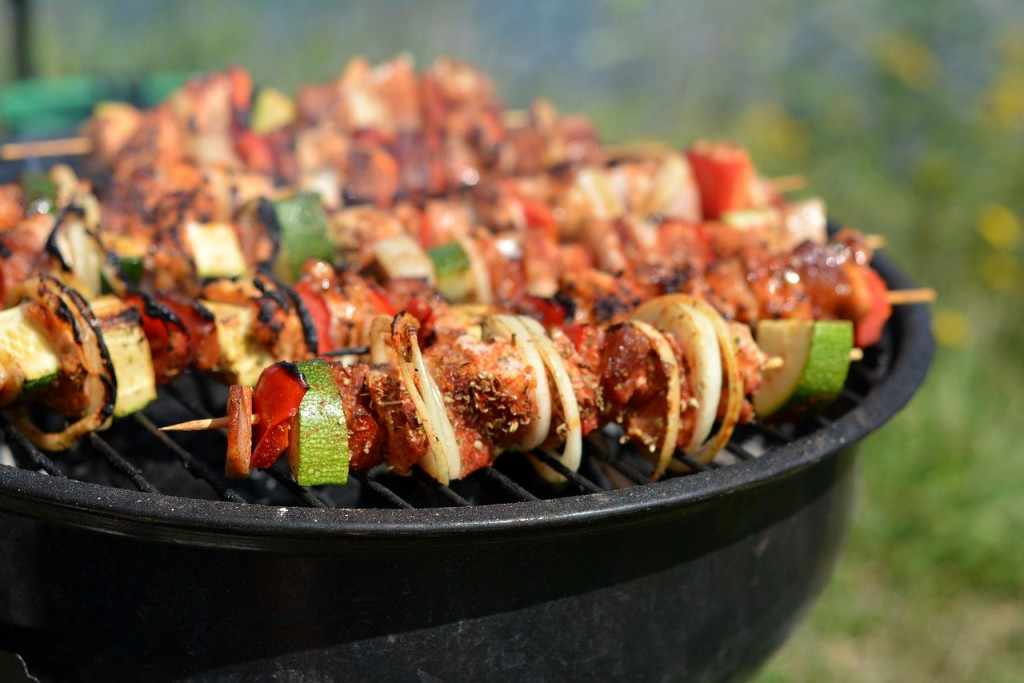 Ingredients
Recipe adapted from a recipe on REI.com
Marinade:
¼ cup olive oil

¼ cup chopped fresh basil

¼ cup chopped fresh parsley

2 cloves garlic

1 lemon

1 teaspoon salt
Skewers:
½ lb chicken breast, boneless and skinless

8 oz whole baby portabella mushrooms

8 oz cherry tomatoes

1 medium sweet onion
Tools:
4-6 skewers, either metal or wood. If you choose to use wooden skewers, soak them in water for 30 minutes to an hour before to keep them from burning.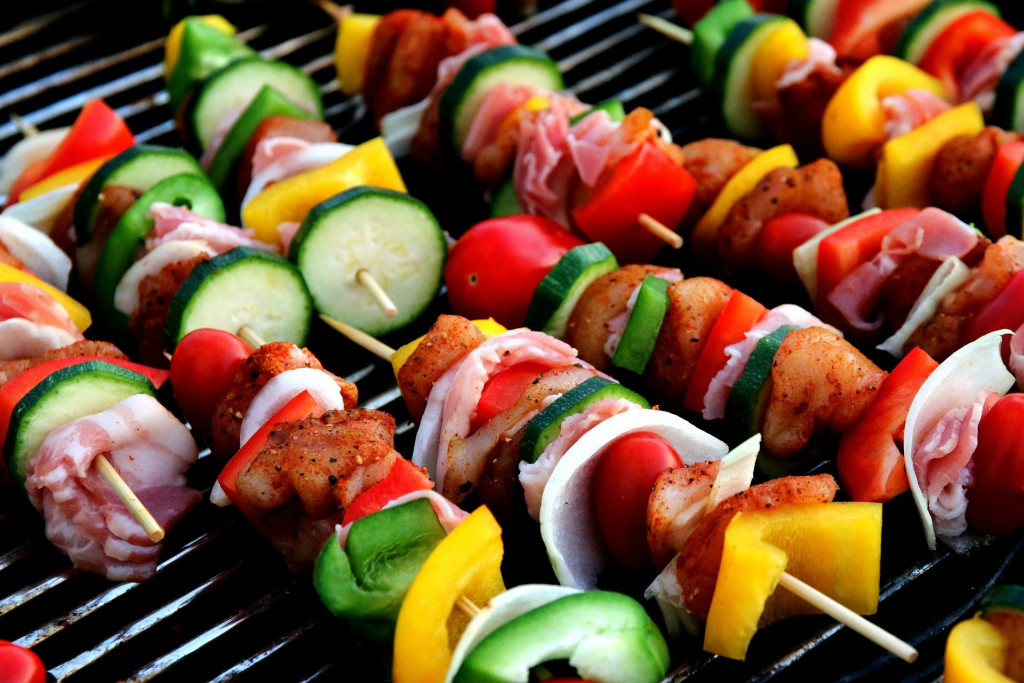 Instructions
1. Finely chop the basil and parsley, mince the garlic, zest, and then juice the lemon.
2. Add the olive oil, basil, parsley, garlic, lemon juice, half the lemon zest, and salt to a ziplock bag or large bowl.
3. Cut the chicken breast into 1-inch pieces and add to the marinade. Be sure to coat the chicken evenly, then cover the bowl or seal the bag and store it in the refrigerator or cooler for an hour.
4. While the chicken marinades, roughly chop the sweet onion and start heating up the grill. You want to cook over medium-high to high heat.
5. Remove the chicken from the fridge and take the skewers out of the water to start making the kebabs.
Note: There are two ways to build kebabs, depending on how cooked you like your vegetables.
Method 1: Add chicken, mushrooms, onion, and tomatoes to the skewers, alternating ingredients as you go. This is the traditional method and produces well-done veggies with a medium to heavy char.
Method 2: Separate your ingredients onto different skewers by type so that you can get the perfect level of char on all the veggies and the chicken. I.E. Add all your chicken to 1-2 skewers, being sure to leave space between each piece for even cooking. Then make a tomato skewer, a mushroom skewer, and an onion skewer.
6. Whichever method you choose, be sure to cook over a medium-high to high heat and rotate the skewers often to ensure even cooking. The chicken will need to reach 165 internal temperature before it is ready to serve.
7. Remove the kebabs from the grill and serve!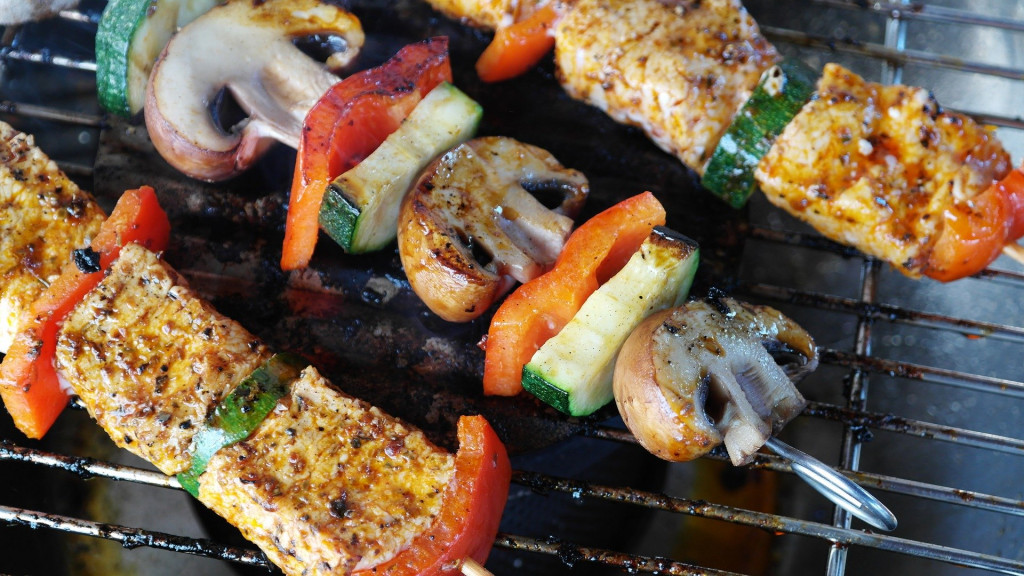 Make the most of your family vacations when you shop from A & L RV Sales!  Contact us today to find your dream RV.