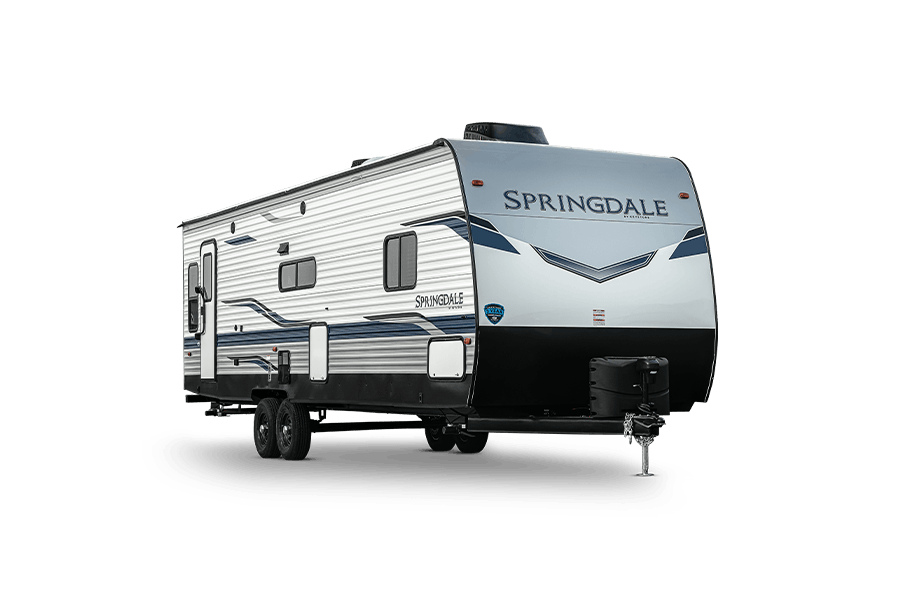 Those in the market for brand new RV can find plenty of options at one of our A&L RV locations. Our Keystone RV selection is featured at our Jackson and Johnson City locations in Tennessee, as well as our Lake Park, GA location. 
Keystone RV Helps You Camp Better™
Keystone RV wants to make camping easier, more comfortable and more fun. From thoughtful design to the relentless pursuit of quality, innovation and unparalleled owner support, Keystone RV is committed to helping you Camp Better.
Cole Davis founded Keystone RV in 1996, with the intention to build quality RVs loaded with features and provide exceptional value to owners. To accomplish his goal, Cole would recruit and build a strong team, focus on keeping overhead low, and empower the people closest to the customer to make decisions.
Today, Keystone RV Company is the No. 1 manufacturer of towable RVs in the North America with more than a million owners, 5,000 team members and over a million square feet of manufacturing in Goshen, IN and Pendleton, OR. 
Keystone Brands
Shop for a large variety of Keystone brands at A&L RV Sales, including:
Arcadia
Arcadia Half-Ton
Cougar
Cougar Half-Ton
Fuzion
Fuzion Impact Edition
Montana
Montana High Country
Passport GT
Passport SL
Springdale
Springdale Mini
Sprinter
Sprinter Limited
Keystone RVs are full of great amenities and features, with select models boasting a bath and a half, a bunkhouse, front bedroom, kitchen island, outdoor kitchen and more.
Shop For New Keystone RVs in Richmond
If you live near Johnson City or Jackson in Tennessee, or Lake Park, GA, visit A&L RV Sales to get a closer, in-person look at our new Keystone RVs. If you have any questions about a new or used RV, be sure to contact us today for more details and the next steps to follow. We look forward to seeing you at A&L RV Sales very soon!