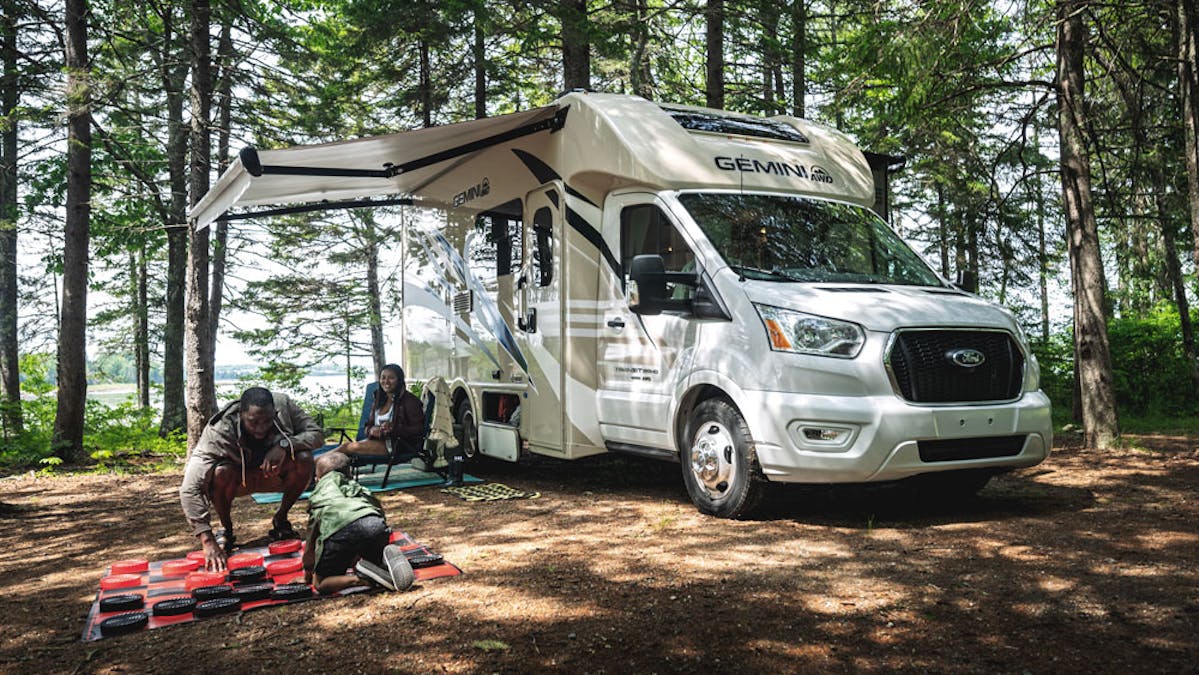 New Thor Motor Coach Inventory
Shoppers can find Thor Motor Coach RVs at any of our A&L RV Tennessee locations in Columbia, Jackson, Johnson City, Murfreesboro, and Sevierville, as well as our Lake Park, GA location.
Thor Motor Coach is Made to Fit®
Thor Motor Coach offers over 120 floor plans uniquely designed for every camper's lifestyle. From the weekender to the full-time RV family, the brand caters to everyone interested in RVing. Thor Motor Coach listens, designs and constructs their motorhomes to fit your family, because nobody can build them better.
As the No. 1 Motorhome brand in North America, there are a variety of reasons Thor Motor Coach is so successful. Their diverse product line includes many of the world's most recognized gas and diesel-powered motorhome brands. With so many unique models priced to fit anyone's budget, you are sure to find the motorhome that's made to fit your family.
Thor Motor Coach Brands
Shoppers can find various Thor Motor Coach RV brands in Tennessee and in Lake Park, GA, including the following models and product lines:
Aria
Axis
Challenger
Delano Sprinter
Four Winds
Gemini AWD
Hurricane
Magnitude
Outlaw
Palazzo
Pasadena
Quantum
Sanctuary
Scope
Sequence
Tiburon Sprinter
Vegas
Windsport
From outdoor entertainment to bunk over cab design, to a rear bedroom and rear bathroom, Thor Motor Coach provides a wide range of features across the various Motorhome Classes they offer.
Shop For New Thor Motor Coach RVs at A&L RV Sales
Thor Motor Coach RVs are available at all of our A&L RV Sales locations in Tennessee, as well as our Lake Park, GA location. If you have any questions about a new or used RV, be sure to contact us today for more details and the next steps to follow. We look forward to seeing you at A&L RV Sales very soon!