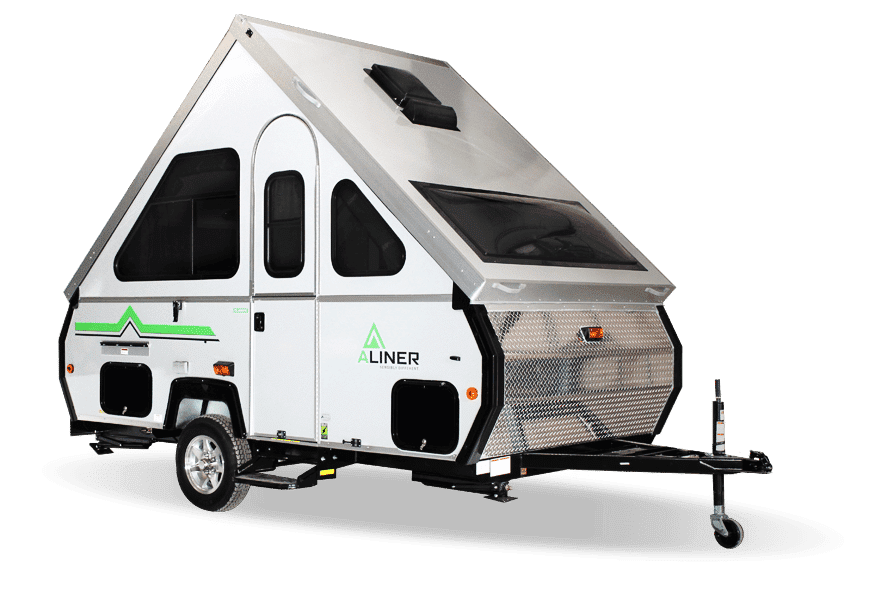 Whether you're a seasoned veteran or just getting into camping, an Aliner is a must-have. The original A-frame brings big adventure in a small package.
A Quick History of Aliner Campers
Ralph Tait had an idea in the early 1970s, tinkering in his garage in Bend, Oregon. Tait would emerge with a revolutionary design for the first A-frame pop-up camper.
The A-frame is light enough to be towed with just about any vehicle, and its versatility allured family and friends alike. As word of mouth spread, Ralph found himself making more campers out of his garage, and his sons thought of converting the hobby into a business.
The Tait family moved to Pennsylvania and began manufacturing Aliner campers: two brothers would build one, the third would hitch it to the family station wagon and drive across the country until he sold it. Upon returning, another Aliner would be ready to be driven and sold.
After years of hard work, the family retired in 2007. Today, Aliner continues to bring the same quality, craftsmanship and pride as Ralph and his sons did for over 30 years. Shop for new Aliner campers at our RV dealership in the Nashville and Knoxville area, A&L RV. 
Aliner Brands
Aliner features a large variety of brands to choose from, including:
Classic
Expedition
LXR
Ranger
Scout
Whether you're looking for a camper that sleeps two to four or four to six, an Aliner is a versatile, easily portable choice to consider for your next outdoor-driven adventure.
Shop For New Aliner Campers Near Nashville at A&L RV Sales
If you have your eye on a brand new Aliner camper, visit our dealership near Nashville to get a closer, in-person look. If you have any questions about a new or used RV, be sure to contact us today for more details and the next steps to follow. We look forward to seeing you at A&L RV Sales very soon!