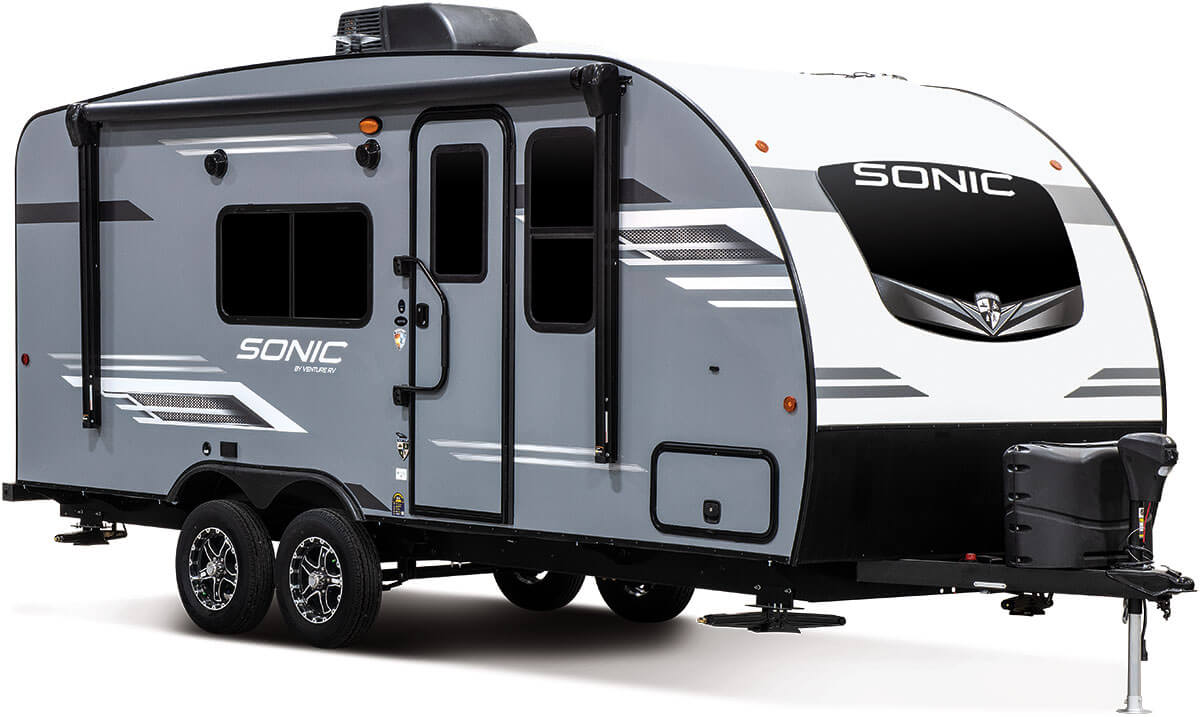 Shop for new Venture RVs at our A&L RV Sales location in Richmond, VA. Whether you have a small traveling party of two to four, or a large party of nine and up, Venture RV has a variety of models to choose from.
Venture is Designed for Campers, by Campers
Venture RV offers a wide variety of lightweight and ultra-lightweight travel trailers to suit every family's needs. With a comprehensive selection of floor plans, Venture is your best bet to get the most out of your next adventure. 
As camping fanatics, Venture RVs are designed and built by people who actually use the products offered to customers. By using the Venture RV products themselves, the brand is able to be critical of each product, elevating the overall design and experience for the customer. As a company, Venture RV is committed to community involvement and endeavor to be good local neighbors.
Under KZ, Inc., a subsidiary of THOR Industries, Inc., Venture RV started as a line of lightweight towables. Over time, the brand expanded to multiple facilities covering over 530,000 square feet of manufacturing and office space, with over 500 employees.
Venture Brands
Shop for great vehicles from Venture RV, including:
Sonic
Sonic Lite
SportTrek
SportTrek Touring Edition
Venture RV brings premium amenities and features to its vehicles, with select models including a bath and a half, a bunkhouse, a front bedroom kitchen, an outdoor kitchen, a kitchen island, Murphy bed and more.
Shop For New Venture RVs at A&L RV Sales
Venture RVs are available at A&L RV Sales in Richmond, VA. If you have any questions about a new or used RV, be sure to contact us today for more details and the next steps to follow. We look forward to seeing you at A&L RV Sales very soon!